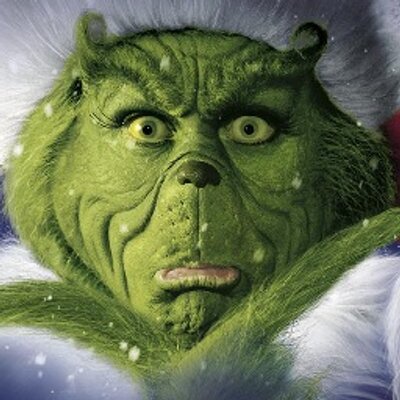 I saw this tag yesterday but got busy with this and that and then I was just lazy and plum forgot to write! At least I still have time today on Christmas Eve!! I saw this tag yesterday on Cornerfolds and decided I wanted in! She initially saw this tag on Thoughts on Tomes.
HALF THE LIGHTS ON THE CHRISTMAS TREE ARE BURNT OUT
(Name a book/series/character that started out good but went downhill)
I still need to read the latest Kara Gillian novel but I feel like these fit the bill. This series was pretty intriguing at first. A cop who's a demon summoner, solving murders and crimes and getting involved further and further with the business of demons. Then somewhere down the line it started getting complicated. I'm not sure if it was the near 500 page quantity with the SUPER small text and non-existent spacing between lines or if the story just got sooo much more detail and soooo many more demons I started losing track of...everything!
ANNOYING GREAT AUNT SALLY WHO WILL NOT LEAVE YOU ALONE
(Name a book that you didn't enjoy, but everyone else seems to love it so it never goes away)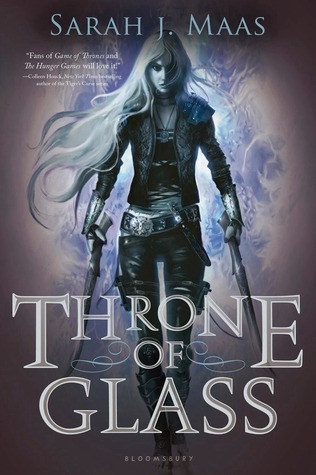 Please don't hate me. Everyone was buzzing about this series when it first came out, my friend got me the first book for Christmas one year so I decided to read it just because. Didn't really like it at all. Couldn't see the draw of it. I was told to try the next book because it gets better, but I never did because I just found nothing redeeming about the first book. Naturally, I'm in the minority as nearly every blogger I know LOVES this series!
YOUR PETS KEEP KNOCKING OVER THE CHRISTMAS DECORATIONS
(Name a character that kept messing things up for everyone else. It can't be a villain!)
I might be stretching it here as I really can't remember a character who was messing things us constantly, but Rook. Henrietta had so many possible romances and while I was rooting for Rook in the beginning, things changed. He changed and I felt like his mere presence would hold Henrietta back from finding happiness.
YOU HEAR YOUR PARENTS PUTTING OUT THE PRESENTS AND LEARN SANTA ISN'T REAL
(Name a book you were spoiled for)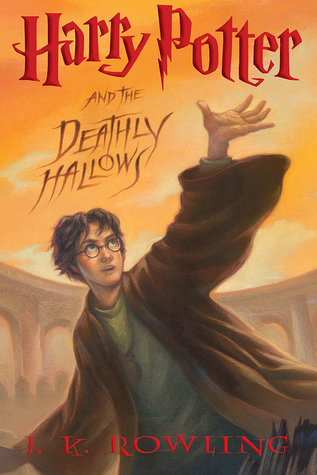 In truth, I was only spoiled for one character's death and since it was done unintentionally by my manager's daughter at the time, I couldn't really commit murder then and there. But yeah, I learned of a certain elf's death mere chapters before it happened! Sob!!
(Name a main character you couldn't connect with)
Tracy brings up a good point, for some reason I couldn't connect with Lily. Perhaps it's because I read this series too many years apart with no notes to go on. But I never understood her very well or why she was willing to work with evil alter person from the other world.
MARIAH CAREY'S 'ALL I WANT FOR CHRISTMAS IS YOU' AND IT'S GIVING YOU ANTI-ROMANTIC FEELINGS
(Name a couple you couldn't stand)
Don't get me wrong and all, Ben's a great guy, but I was always rooting for Kitty and Cormac! That they didn't come together as a couple devastated me! I continue to feel resentment over Kitty and Ben being together every time I read the books. Which I still need to read the last two! Erg!
THAT SCRATCHY HOMEMADE WOOL SWEATER YOU GOT FOR CHRISTMAS YEARS AGO BUT WON'T GET RID OF
(Show some books that have been sitting on your shelves for awhile, and you aren't motivated to read, but you don't have the heart to get rid of)
It's hard really, a lot of books come to mind but it's not that I don't want to read them or anything, I guess I just want to read another book more! But I've had the Ruby Red trilogy and the Night World series on my TBR for ages! In fact, these series were the foundation of the TBR pile! Hopefully I can get to one this year!
GRANDMA GOT RUN OVER BY A REINDEER
(Name a character death that you are still mad about)
It's really not so much that I am mad, but more like utterly devastated over the loss of these characters. With the Harry Potter books, seriously take your pick of the characters! So many deaths! Sooo much heartbreak over all of them! I mean DOBBY for crying out loud!! And then there's my non-Harry Potter pick, Gabriel from the Black Wings series! I mean...I was still in denial when it happened! That wait no, it was a trick, HE'S ALIVE!!! But no. Nope. Nada. He died! So early on and I have never gotten over it!
THE MALLS ARE OVERLY CROWDED WITH HOLIDAY SHOPPERS
(Name a series that has too many books in it/went on too long)
While generally I never feel like a series can be too long, I will go back to Diana Rowland's Kara Gillian series. Again, I really enjoyed the first few books but suddenly when the format changed and it's like reading 2-3 books in one what with how long they take to read, I can't help but feel like it's gone on for sooo long! This here is book 8 and I think there's a book 9 coming out that might be the finale. But again, we're talking ZERO memory of what the heck's been happening. I can't decide if I want to finish them or not because I really don't even remember what was going on! Who's the villain anymore?! Who're the heroes?!
(name a main character that you hate)
Genesis was one of the two main characters in this start of the series. I can't really say I liked her all too much. She was kind of selfish and cold-hearted. It was all about her. Like she can cheat on her boyfriend but how dare HE CHEAT on her. What the heck? Granted I still liked the book, she was getting onto the path of being somewhat redeemable so I can't wait to see where the next book will take her and her cousin Maddie!