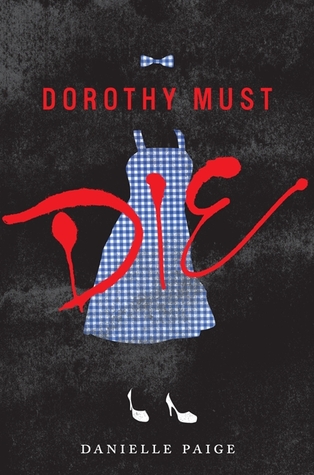 Hey all! I'm back! Caught myself a cold at the last day of RT, must have been that chaotic book signing day...sooooo many people! It was like freaking Disney World with the crowds, only the space we're all in is MUCH, much

smaller

!
I am still unpacking. Pretty much just have to unpack books and a few NOLA souvenirs. So once I get those all unpacked and shelf the proper ones and unbury the giveaways, I will start that giveaway post I was promising you all! It might be a while still, because again, got a cold, so I'm moving through a fog and reading through one too!
Anyway, it's time to announce the winner of the contest I held just before I left! Literally! And finally the moment you've all been waiting for. The winner of a SIGNED copy of Dorothy Must Die is...
Jackie @ No Bent Spines!
Congratulations Jackie!
I've sent you an email and you'll have 48 hours to respond to it or else a new winner will be chosen! Thanks to all who entered! I hope you enjoy your read Jackie!
And don't worry, a good chunk of the books you'll see in my giveaway are signed copies! Some might have been signed to Jessica, but who cares really?! I ended up buying a left behind book that I REALLY wanted and it was signed out to someone else! Just need to find the perfect sticker to slap over the other name! Hee hee!