It's time to start a new little book of randomness! This one is called The Little Book of Answers by Doug Lennox. I bought this one at the same time of that last little book. Though as I was flipping through this one, I see that the answers are rather long. So I will do my best to summarize that! I might alternate months between this one and my other book I recently bought which has the shorter and easier to transcribe tidbits of info. We shall see!
(image borrowed from Patch)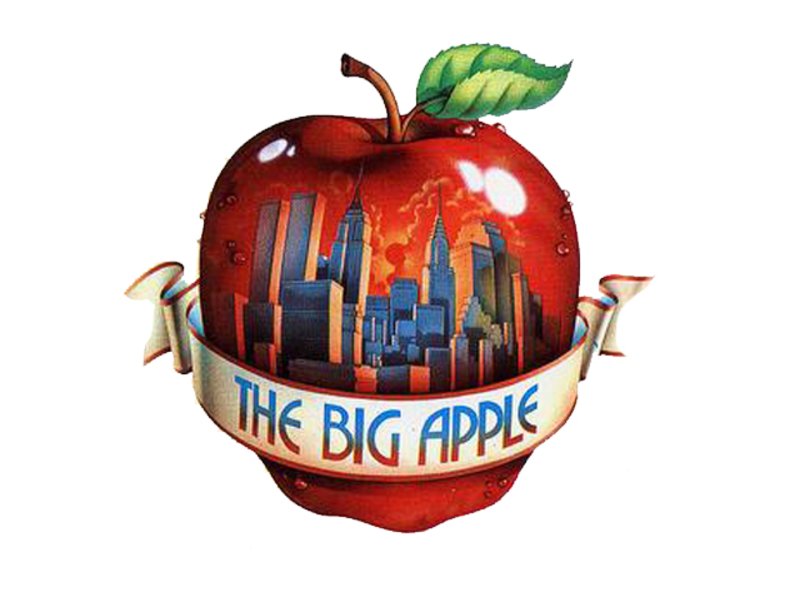 Robert Emmerich wrote a song titled "The Big Apple" in the 1940s, but it was soon forgotten about by everyone except for legendary reporter Walter Winchell. He liked the song so much that he began referring his beat, New York City, as "The Big Apple" in the daily column that he wrote and soon the name started to stick.
(image borrowed from Trip101)
You would think that Chicago got it's nickname "The Windy City" because it's windy, well, that's not true according to the book! In 1893, Chicago hosted the World's Columbian Exposition celebrating the 400th anniversary of America's discovery. Apparently Chicago was aggressive in their promotional campaign for the event, and it offended the people of New York whose press gave the city it's nickname to mock their bragging rights. And well, you can see how that ended up.
Let's note that I am paraphrasing from the book, I am astounded there was such an exposition to the discovery of America when it was clearly already found by the Native Americans.
(image borrowed from Youtube)
The nickname "Dixieland" didn't come from the Mason-Dixion Line that was the borders between free and slave states. It came from "dixie" which was what southerners called a French ten-dollar bank note that was used in New Orleans in 1859 when Daniel Emmet, a northerner black man wrote and introduced his song, "Dixie". The song spread the South's nickname and somehow became a battle song for the Confederacy.
That was just totally new to me info!
(image borrowed from Simpsons Wiki)
The White House was actually a gray Virginia freestone from 1800 when John Adams first moved in until 1814, when the British burned it after the Americans had burned Toronto. It was painted white to cover up the damage done by the fire. It didn't get its official name until Teddy Roosevelt began printing its image on the executive mansion stationary in 1901.
Now you can impress your colleagues by saying The White House didn't exist until 1901! Lol! I found this one to be rather interesting to learn!