Stacking The Shelves is all about sharing the books you are adding to your shelves, may it be physical or virtual. This means you can include books you buy in physical store or online, books you borrow from friends or the library, review books, gifts and of course ebooks! The meme is now hosted by Tynga's Reviews and Reading Reality.
This week was definitely a little better for me as my cold was mostly gone. I still had a cough that would come at the worst moments. Particularly when people asked me if I was doing better, I'd be like yeah, but I still have a...*ensue hacking fit*! So yeah, that was fun! Lol! But I'd say I'm at 95% with just that stupid periodic cough to handle!
And oh yeah, fun fact, as I mentioned on twitter. I went to the store to buy myself more cold medicine during the height of my cold...turns out I bought the nighttime version instead of daytime. Makes so much sense since I could barely keep my eyes open at my desk! Life lesson: never buy yourself cold medicine when already sick! Lol!!
I had a good week where books were concerned too! Not too many were acquired but still got a decent amount of ones I am really excited about!
I bought: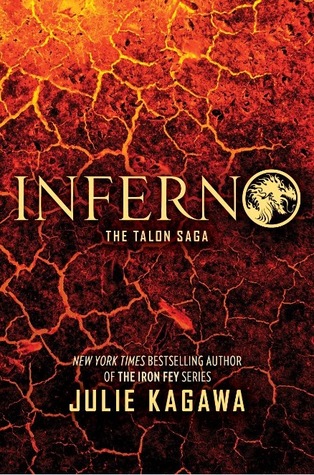 And then my Independent Bookstore Day spoils were:
The Cheerleaders by Kara Thomas (ARC)--

my favorite indie bookstore usually has ARCs on Indie Bookstore Day that you get with your purchases. This year it was one ARC per book bought and I decided after looking through the ARCs I was happy with just this one! Though I was tempted by a few more, I restrained myself though, so kudos! Lol!
Then there were a few Indie Bookstore Day freebies such as the Harry Potter patch and this cool little map of Midwestern Indie Bookstores! Though I was pretty shocked that Anderson's wasn't on there since that's where I go quite frequently throughout the year when I can manage! Lol!
Then for review from the publishers I received:
Aftermath by Kelley Armstrong--

finished copy! Read and reviewed already! Loved it!!
THANK YOU Crown Books & Berkley!
Then it should surprise no one that I bought yet another book sleeve. It's a serious addiction. I am trying to work on it! Lol!! But when it's a book sleeve with BOOKS on it...I find it very hard to resist!! Lol!
Another beauty from one of my favorite shops, Fandom Sleeves! I swear the majority of my book sleeves comes from her shop!
I hadn't been paying attention to what I've been spending lately, though I know I did just buy my plane ticket for my Florida trip in October, but I earned myself yet another gift card to Barnes and Noble! Since my trip is just about paid for, except for needing my Universal Studios ticket, I feel like it will be awhile until I earn another! Though I do still have to buy my plane ticket for Austin...just waiting for Southwest to have flights for the day after they don't currently offer flights. It's very annoying that's for sure! Lol!
And that was my haul this week! Bookwise I did pretty good since I read one of them this week, I started the other on Friday and haven't gotten back to it yet, and then just three more that will be added to the TBR pile. 3/5 isn't too bad! Lol! What did you all get this week?