Stacking The Shelves is all about sharing the books you are adding to your shelves, may it be physical or virtual. This means you can include books you buy in physical store or online, books you borrow from friends or the library, review books, gifts and of course ebooks! The meme is now hosted by Tynga's Reviews and Reading Reality.
Well, this was kind of another uneventful week. Though there was some excitement yesterday with some Cinco de Mayo festivities. Our favorite restaurant had their first every parade and big celebration in their new location, so it was a fun day, if a little hot. And then of course I scrapped up my leg as you might have seen me moaning on twitter! Lol!
There was also the annual book fair this weekend, I went there yesterday and was kind of disappointed. I felt like last year there was more Young Adult books and Fantasy reads. Their Young Adult selection was severely lacking and there was more Sci-Fi than Fantasy reads or that sort of wonderful combination that gets you Paranormal reads! Oh well, I guess it's a win in the end? I don't spend anything and I don't add to Mount TBR which seems to just grow instead of shrink! Lol!
Anyway, here's what I got this week:
Dreamfever by Kit Alloway--

after picking up the third book from Book Outlet as I was reorganizing my TBR books I realized I didn't have book 2 in the trilogy! Another whoops!
The Beast's Heart by Leife Shallcross--

I bought the hardcover version and it's just gorgeous!
And then my signed copy of ACOFAS came in!! Along with the pin!!
Then I won the Discussion Challenge Giveaway for March and I picked this as my book: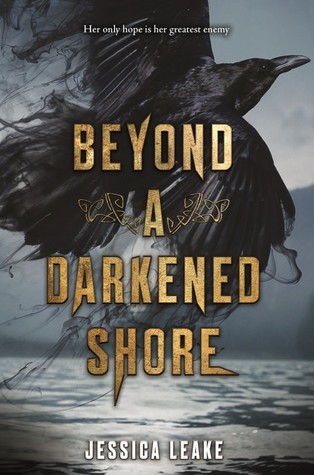 Then I got some preorder swag and just fun swag in the mail this week:
My preorder swag for Scoruged! I still need to read a few more before this one! I think I got halted around the time of when the series went into hardcover! Lol. Always behind!
A postcard from Lisa Maxwell for The Devil's Thief!
*about the bandage on my hand, when soap and water won't clean off a Sharpie X on your hand and you use a Mr. Clean Eraser because someone said that'll do the trick...don't listen. Or at least don't scrub it, just brush it? Because yeah, I apparently took off some skin or something, enough that it burns! Slathered on some Neosporin and then found this gauze pad in the medicine cabinet. As I write this on Saturday night, I haven't taken it off yet. So hopefully it will be better by "this" morning!
And that was my haul this week! What did you all get?