Here are the rules:

1. Grab your current read
2. Open to a page
3. Pick out 2 lines that are SPOILER FREE
4. Name the title, author, etc.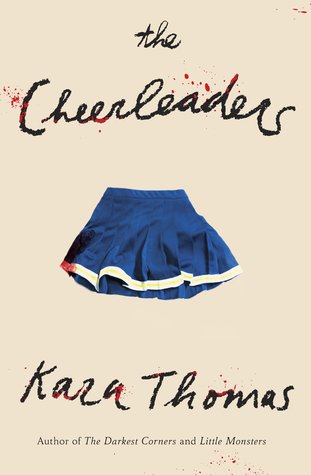 "'It was you,' I say. 'You've been sending the letters to Tom. You've been taunting him every year, because he didn't listen to you?'" p184*
*

This quote comes from the ARC, therefore it and its page number are NOT final.
TITLE: The Cheerleaders
AUTHOR:

Kara Thomas
PUBLISHER:
Delacorte Press
GENRE:
Thriller YA
RELEASE DATE:
July 31, 2018
Top Ten Tuesday was created by The Broke and the Bookish in June of 2010 and was moved to That Artsy Reader Girl in January of 2018. It was born of a love of lists, a love of books, and a desire to bring bookish friends together.
This week's topic is:
Books With My Favorite Color On the Cover
**my favorite color is purple! (still shocks me that I love this color now! LOL!)
10.

LADY RENEGADES

by Rachel Hawkins

--

one of the lighter purple covers I have! Shocking, I know!
9.

MIDNIGHT HOUR

by C.C. Hunter

--

some purple to it, plus I love the cover itself! Always loved a woodsy scene!
8.

TWISTED

by Gena Showalter

--

like I could pass on showing this one, despite the tears I am shedding as I write this! A moment of silence please...
7.

BARGAINS AND BETRAYALS

by Shannon Delany

--

naturally one of my favorite series ever had a purple cover and it's soooo awesome!
6.

THE DARK DIVINE

by Bree Despain

--

I know this cover art has been used elsewhere before but I love it best on Bree's book! Happy about the purple too!
5.

THE LAST ECHO

by Kimberly Derting

--

Kimberly's covers were all gorgeous! Loved the purple one too!
4.

UNEARTHLY

by Cynthia Hand

--

love this one! The purple is so pretty! Especially on the hardcover!
3.

HALF-BLOOD

by Jennifer L. Armentrout

--

the first cover for this one and definitely my favorite! The flower is so pretty and ethereal and of course the color is just stunning!
2.

THE TRAITOR PRINCE

by C.J. Redwine

--

still need to start this series but love the deep, dark purple of this one's cover!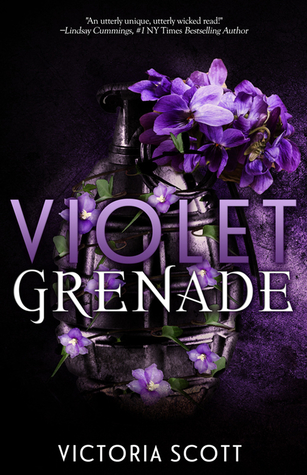 1.

VIOLET GRENADE

by Victoria Scott

--

bonus points since the color is also in the title...for we all know purple somehow became a nickname for violet! How did that happen anyway...? Something I will have to look up one day!